Story Background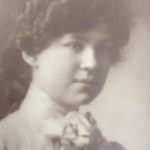 The story of the magic opera glasses began in the late 1800's when Margaret Frances O'Mara McGuiness emigrated to America from Ireland. She was a determined woman, but since women of that era did not have many options for themselves, she was ambitious for her children. Margaret Frances raised and sold bulldog puppies to finance an excellent education for her children.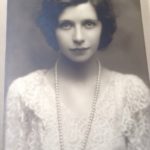 Her daughter, Mae McGuiness, became an English and Latin teacher and her son, James McGuiness, was one of the first Catholics to graduate from Union College, became a lawyer and corporation council and then a State Assemblyman for Albany, New York.
When Margaret Frances was older she bought herself a pair of mother- of- pearl opera glasses to be a fine lady and attend the opera. Unfortunately, she never had the opportunity to go due to poor health. The glasses passed to her son, James McGuiness, who was a very busy lawyer and not particularly interested in opera.
After James passed, his daughter, Ann Patricia McGuiness Ryan inherited the glasses. She was the family matriarch and frequently moved with her husband and three children. The opera glasses were used by her children as binoculars to go camping, go to scout Jamboree, and spy on animals while hiking. It's amazing that the opera glasses survived that period, getting encrusted with mud and being handled indelicately by children.
After Ann's children grew up, the opera glasses passed to her oldest child, Michael Joseph Ryan. Michael did travel extensively throughout Europe as a young man, although the opera glasses did not go with him. He married Diane Marie Ryan, the author, and she introduced him to her love of opera and they began thinking about taking the glasses to a performance.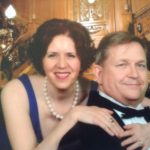 Michael and Diane took the opera glasses to the Metropolitan Opera in New York City on a rainy day in April. They saw the stunning opera "Madame Butterfly" by Puccini. This was the first time the opera glasses went to the opera – 100 years after Margaret Frances had purchased them! The rain had turned to snow as Michael and Diane left the opera and it looked like butterflies floating down from the sky in the uplights from the fountains in Lincoln Center. It was pure magic!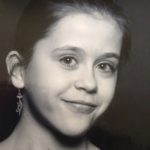 Michael and Diane had a child, Rebecca Marie Ryan, and when Diane began reading to her little girl, the story of Becca and the Magic Opera Glasses began to take form.  Diane was determined to instill a love of music and storytelling in her daughter's life. Becca is all grown up now but her love of the opera and memories of using the glasses to see spectacular operas in New York City and Saratoga are a part of her childhood. …